Block Rezoning Application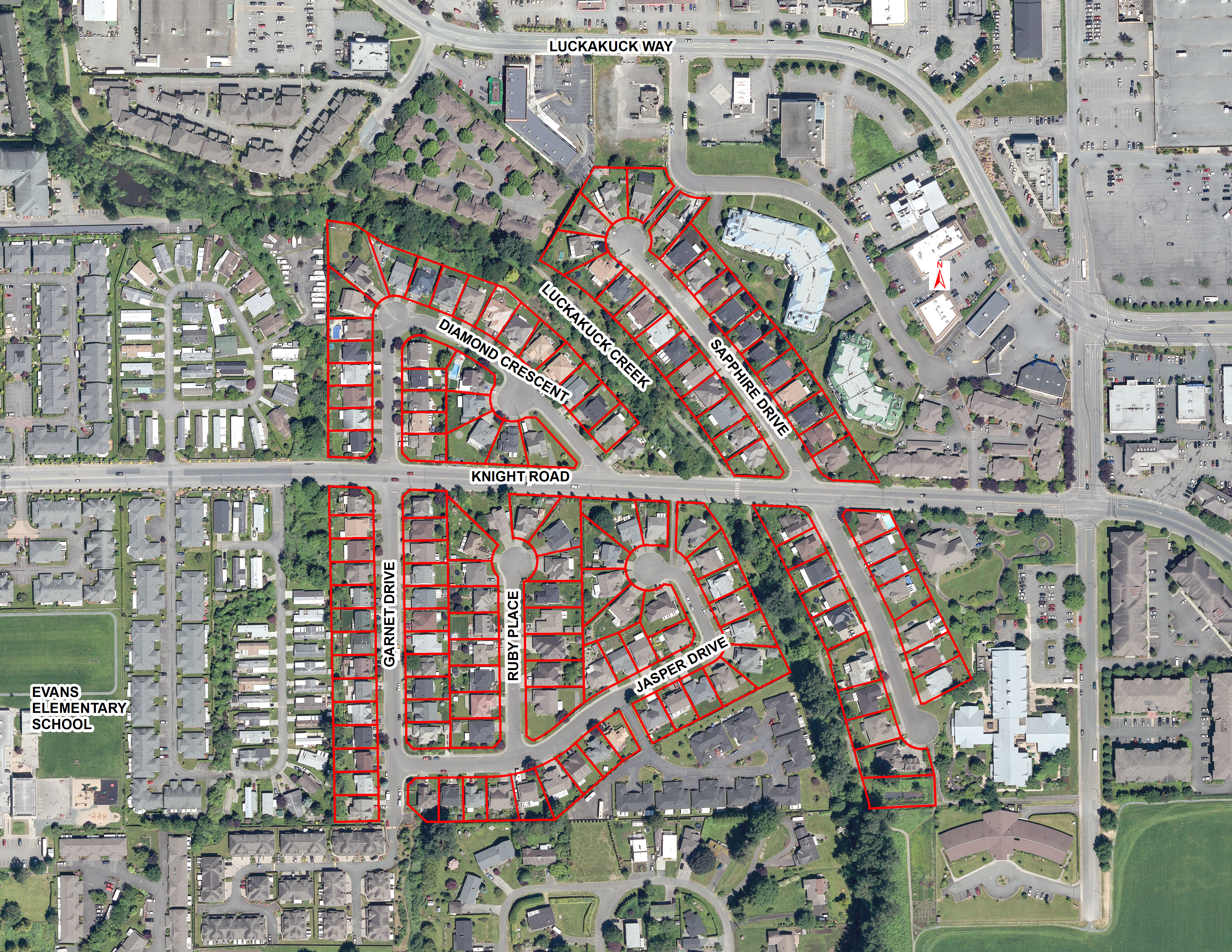 Recently, the City of Chilliwack updated our Zoning Bylaw. A "zone" establishes rules so you know what a property can be used for. Every property has a zone. When we updated our Zoning Bylaw, the zoning for properties shown in the map no longer included single detached homes.
The City is submitting a block rezoning application to fix this. This proposal would change all of the properties above from the R5 (Low Rise Apartment) Zone to an R1-A (Urban Residential) Zone. The current R5 zone is designed for apartments, not houses. Rezoning to the R1-A Zone allows for houses and associated uses (ex. detached sheds, workshops, etc.). If these properties are zoned R1-A, property owners will be able to rebuild their homes or construct sheds with fewer approvals required from the City.
Why do the properties need to be rezoned now?
When we updated our Zoning Bylaw, some uses were taken out of each zone. In this case, because the R5 (Low Rise Apartment) Zone is an apartment zone, other uses, like single detached homes, were removed. This means that even though the existing houses on these properties were built with building permits, the houses are now "legally non-conforming" to the Zoning Bylaw. Under the current R5 Zone, the existing houses can be maintained, but not rebuilt or expanded. The rezoning proposal would allow owners to expand their homes, build new homes, add secondary suites, coach houses or garden suites.
Are there any costs?
There is no cost to affected property owners. The City is covering all costs of the rezoning.
Questions
If you have feedback or questions about this proposal, please contact the Planning & Strategic Initiatives Department at planning@chilliwack.com or 604.793.2906.
Resources