Evans at Wells Intersection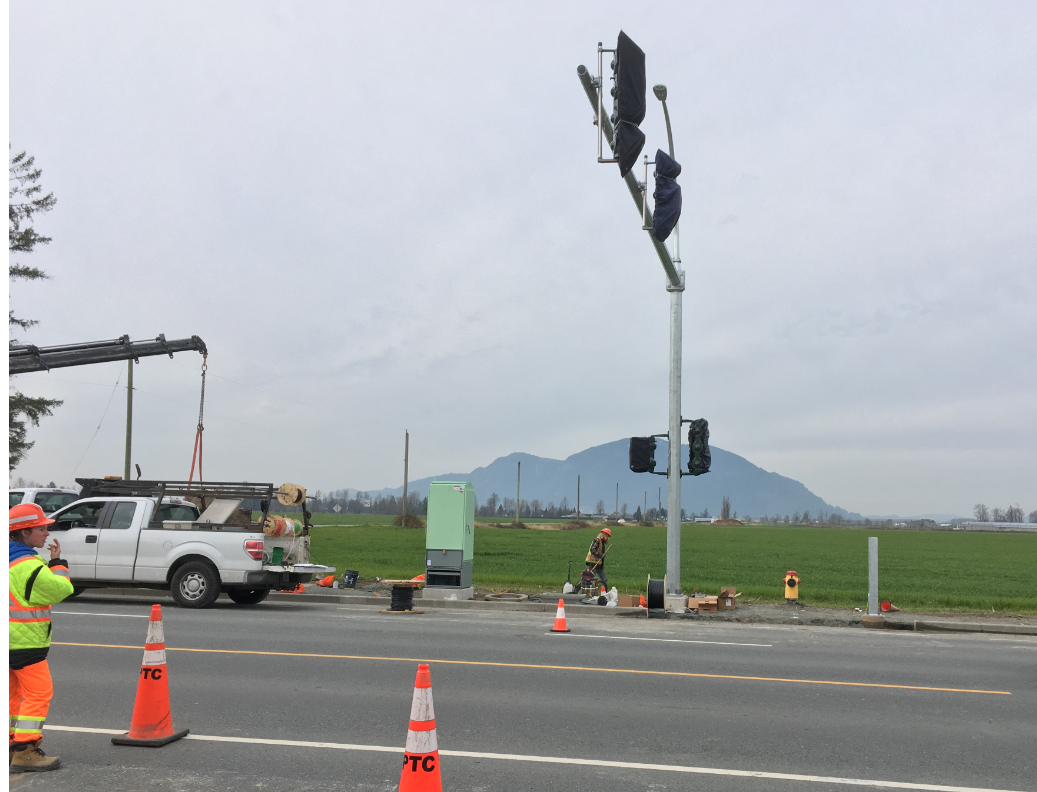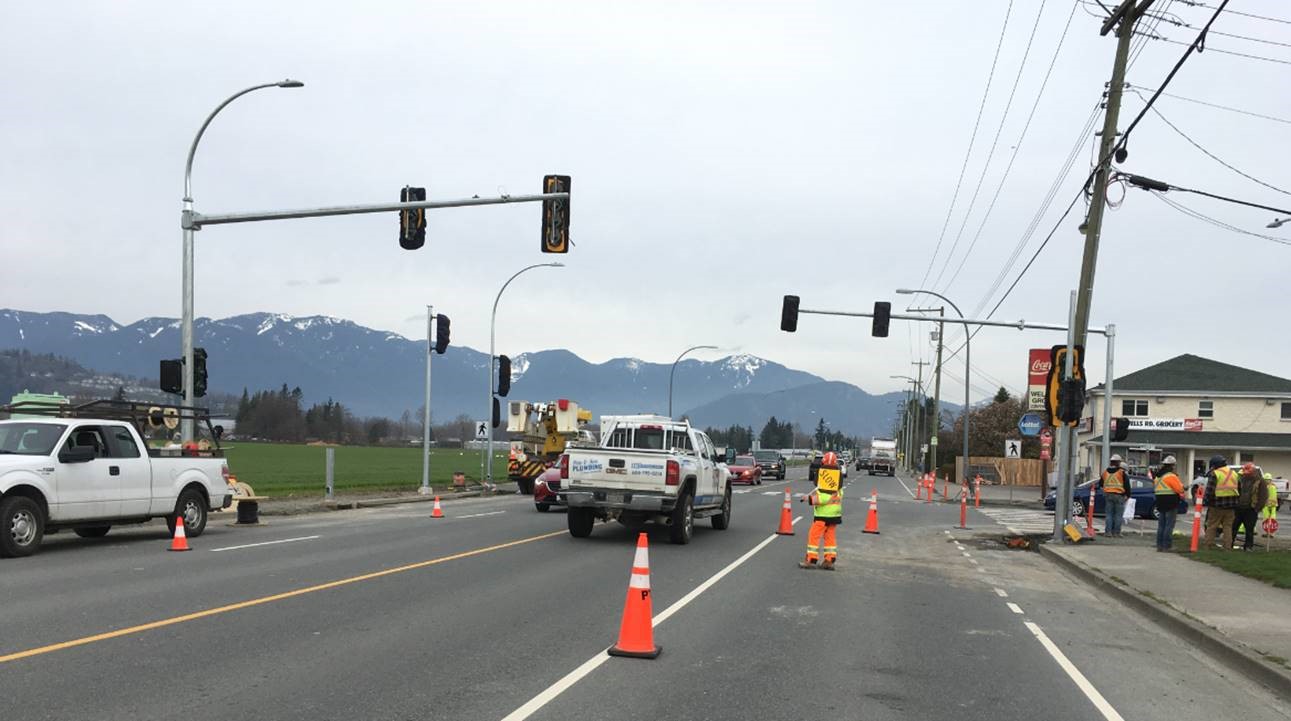 Background:
In 2018 the City conducted a traffic study to look at several options for Evans Road at Wells and Sumas Central. The objective of this study was to assess the traffic operation performance of the intersections along Evans Road at Wells Road and Sumas Central Road. It is found that although the free-flow direction (northbound and southbound) operates with excellent level of service, the eastbound and westbound stop-controlled approaches were found to have a poor level of service, indicating that there are inadequate crossing opportunity for left-turn traffic onto Evans Road during the peak hours.
Roundabout and signal options were evaluated on the basis of vehicle road safety, accessibility and safety for pedestrians, construction costs and property impacts. The study determined that installing signals at each Evans and Wells and Evans and Sumas Central Rd will provide the most benefit for lowest cost and property impacts. Given the higher demand on Wells Ave, as well as the previously budgeted pedestrian crossing at Evans and Wells, the first project will be the full signalization at Evans and Wells. The new signal at Evans and Wells will provide some improvement for traffic eastbound on Sumas Central, as the signal will create gaps in traffic which will provide turning opportunities for vehicles on Sumas Central. The proposed signal at Evans and South Sumas Rd will be given consideration within the 10-year capital program.
Project Details:
Installation of full traffic signal with right-turn overlap from Wells Road
Widening of Wells Road to include dedicated left-turn lane
Pedestrian push button crosswalks
Southbound left-turn phase and video activated vehicle detection
LED street lighting
Pedestrian accessibility improvements at the intersection.
Construction Timeline:
Current Work:
The contractor, Fraser City Installations Ltd. will be working Monday to Friday, 7:30 a.m. to 3:30 p.m.
For monthly updates on transportation construction projects, subscribe to our e-newsletter.