COVID-19 Utility Bill Relief Program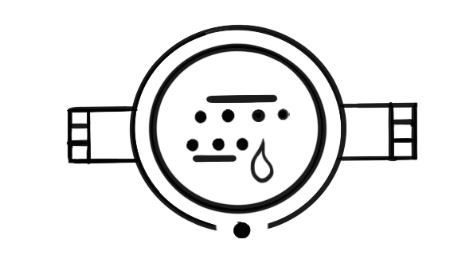 Council has approved a new utility fee relief program for residential homeowners and tenants in Chilliwack that have stopped working due to COVID-19. Under the program, residents may be eligible to receive three months of credit on their utility bill for water and sewer fees. The credit amount is based on average monthly water and sewer usage.
To apply for the City of Chilliwack's COVID-19 Utility Fee Relief Program:
Apply for the BC Hydro "COVID-19 Relief Fund for residential customers" program, if eligible.
Email confirmation of acceptance to BC Hydro's program to the City of Chilliwack's Finance Department at utilitiesbilling@chilliwack.com. Confirmation can include a copy of the BC Hydro acceptance letter or a recent BC Hydro invoice depicting the BC Hydro COVID-19 relief credit.
Program Details
Council recently reviewed a number of options to help provide financial relief for residents that may have lost their jobs due to the COVID-19 pandemic. The City has created a new COVID-19 utility fee relief program to offer financial relief those that are financially impacted by COVID-19 and in most need of financial assistance.
Under this program, eligible residential utility account holders could save an average of $43 per month for three months ($17/month for water and $26/month for sewer). Garbage collection fees are excluded from the program.
Instead of spending time and resources on a new application process, the City has chosen to utilize BC Hydro's new "COVID-19 Relief Fund for Residential Customers". In order to qualify for the City's program, a residential utility account holder must provide evidence that they have qualified for the BC Hydro relief program. This may be a BC Hydro approval letter or invoice depicting the credit.
Once the approval information has been received by the City's Finance Department, a credit will be applied to your utility bill. The credit will be based on your average monthly usage, for a credit amount representing three average months. This credit does not need to be paid back.
Additional Financial Relief Options
For those that do not qualify for the City's COVID-19 utility fee relief program, Council has waived utility bill late fees until June 30, 2020, with a re-assessment at that time. This will allow for more flexibility with payment timing without the burden of additional charges.
Both the federal and provincial governments have announced and implemented a number of programs to provide financial assistance to individuals and businesses adversely affected by COVID-19 in order to help them meet financial commitments. These programs include income supports for individuals, business aid and stimulus funding, as well as a 50% reduction in the school tax component of property taxes for businesses.
Helpful Websites:
Canada's COVID-19 Economic Response Plan (support for individuals, businesses and sectors)
BC Temporary Rental Supplement Program
B.C. Emergency Benefit for Workers