Sardis Neighbourhood Plan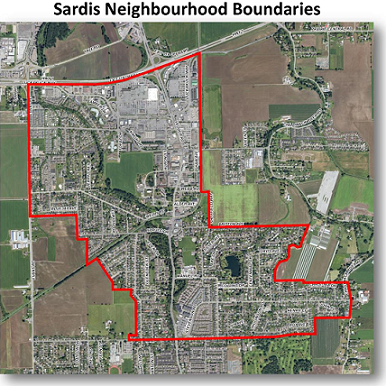 Thank you to those residents who completed the online survey and attended the September 25 Sardis Neighbourhood Plan public meeting!
New! - Public Workshop - Monday, November 4, 2019 – Please pre-register to be part of this exciting event!
On September 25, over 300 residents attended the public meeting at Sardis Elementary and approximately 600 residents completed the online survey to provide input into the first phase of the planning process for a visionary plan that will shape the future of Sardis.
Now, we are bringing forward the information and priorities you shared in a highly interactive, facilitated workshop and you are invited to get involved. Participants will work in groups to discuss how best to integrate community priorities into the Sardis Neighbourhood Plan.
Themes to be discussed:
Mobility

Greenspace / Trails/ Environment

Housing

Commercial Services and Community Amenities
Workshop space is limited so please RSVP as soon as possible to planning@chilliwack.com for one of the following sessions (sessions will begin promptly at start times indicated):
Session 1: Carman United Church, 10:00am – 12:00pm, 7258 Vedder Road
Session 2: Sardis Fellowship Baptist Church, 2:15pm – 4:15pm (please note: doors are not open before 2pm), 45187 Wells Road
Session 3: Sardis Elementary School, 6:30pm – 8:30pm, 45775 Manuel Road
We look forward to working with you and hearing your ideas as we discuss key themes and neighbourhood specific priorities!
If you cannot attend this workshop, please review the project website at chilliwack.com/sardisplan for updates on the planning process and upcoming opportunities to get involved, or feel free to contact us at planning@chilliwack.com.
---
The City of Chilliwack has initiated the planning process to create a comprehensive neighbourhood plan for the Sardis area as it is expected that the area will see an increase in population of approximately 6,800 residents with an associated additional 4,000 dwellings. The plan, once complete, will establish a common vision for the neighbourhood and provide clear direction for future decision making regarding growth and infill development in Sardis, with a focus on promoting complete and healthy community development. Through the plan, environmental, physical, social and economic factors related to the development of this neighbourhood will be looked at in order to better define the role of this area within the City's overall long-term growth strategy.
The project is expected to be complete by the fall of 2020.
If you would like to be contacted for updates throughout the public engagement process or have suggestions you would like to share, please email planning@chilliwack.com.
For further information, please contact the Planning and Strategic Initiatives Department at 604.793.2906 or planning@chilliwack.com.