Sardis Neighbourhood Plan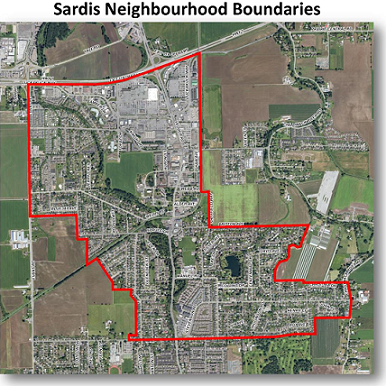 If you would like to be contacted for updates throughout the public engagement process, please email planning@chilliwack.com.
The City of Chilliwack has initiated the planning process to create a comprehensive neighbourhood plan for the Sardis area as it is expected that the area will see an increase in population of approximately 6,800 residents with an associated additional 4,000 dwellings. The plan, once complete, will establish a common vision for the neighbourhood and provide clear direction for future decision making regarding growth and infill development in Sardis, with a focus on promoting complete and healthy community development. Through the plan, environmental, physical, social and economic factors related to the development of this neighbourhood will be looked at in order to better define the role of this area within the City's overall long-term growth strategy.
Public engagement opportunities:
There will be various opportunities for the public to be involved in the creation and vision of the Sardis Neighbourhood Plan throughout the entire planning process. These opportunities will include:
Public survey (online & print)
Popup booth
Stakeholder workshops
Community meetings
The dates and times for these engagement opportunities will be set shortly and will be advertised on the City website and throughout the community.
The project is expected to be complete by the fall of 2020.
For further information, please contact the Planning and Strategic Initiatives Department at 604.793.2906 or planning@chilliwack.com.