Speed Watch

Speed Watch
Volunteers sought for Chilliwack Speed Watch
Chilliwack's Speed Watch program is looking for volunteers to help fill its ranks.The group, which works under the Chilliwack Community Policing Society, acts in partnership with the Chilliwack RCMP to monitor traffic speeds and remind motorists to drive safely. Members can often be seen on Chilliwack roadsides with radar guns and speed reader boards.
The program is looking for volunteers to help staff its traffic checks. Applicants must be over the age of 19, have a valid driver's license and be able to pass a basic security clearance.
Speed Watch is also looking for a program co-ordinator. This is a volunteer position, where good planning and supervisory skills are a definite asset.
Applicants must have a valid driver's license and be able to pass an RCMP security clearance.
Anyone interested in learning more about either of these positions can contact the Chilliwack Community Policing Society at 45877 Wellington Ave., 604.393.3000
---
Speed Watch is a partnership involving volunteer citizens, Police, ICBC and Safer City designed to help reduce speed-related crashes by raising public awareness of the actual speeds drivers are travelling.
Speed Watch is operated by volunteers trained by the police. Using portable radar equipment and an electronic digital display board, volunteers monitor speeds in neighbourhoods, particularly school and playground zones and high crash locations. Drivers get an instant readout of their speed, displayed on a reader board as they pass by. Drivers that are deemed to be speeding receive advisory letters in the mail alerting them that they were traveling in excess of the posted speed limit, and alerted as to the potential fine and points on their driver' license.
Speed Watch helps address traffic concerns and speeding problems through:
Public & Community awareness

Gathering speed-related data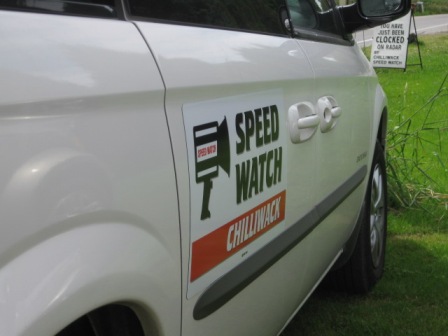 ---
3-Strikes - You're Out!
Speed Watch works with Safer City and the RCMP to remind motorists to slow down by participating in 3-Strikes You're Out! Campaigns. The 3-Strikes program provides motorists the opportunity to modify their driving behaviour by:
Strike 1: Posted speed sign (Posted speed)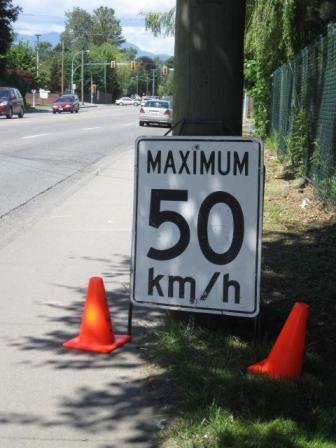 Strike 2: Speed Watch (speed reader board displays your speed as you pass by)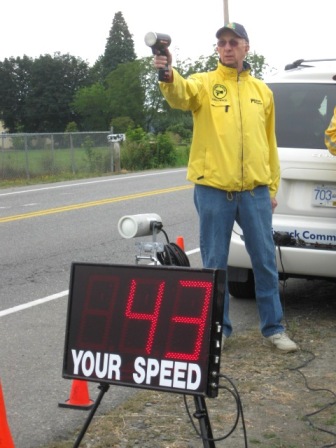 If you continue to speed...
Strike 3: You're out! (The RCMP)- Issue a violation ticket. There is no excuse for speeding.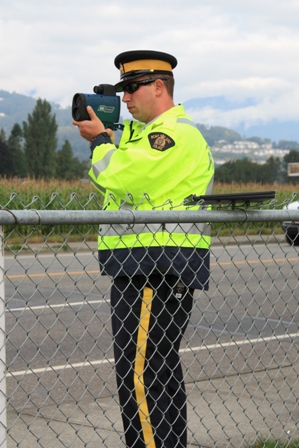 ---
Chilliwack Community Policing Services
Hours of Operation
Monday - Friday 0900 - 1600
45877 Wellington Avenue
Chilliwack, B.C., V2P 2C8
604-393-3007