Community Engagement Readiness Survey
Public feedback is an important part of many of our projects. While we adapt to a 'new normal', we have kept planning projects that will help our community. Because large gatherings are not allowed at this time, we cannot hold open houses like we have in the past. We invited residents to participate in a survey from July 13-24 to help inform our next steps.
What We Heard
98% of respondents indicated they are ready for the City to restart engagement initiatives in alternative formats until such time as the COVID-19 pandemic is resolved.
When asked which alternative engagement methods they would prefer to give feedback and receive information, 90% of respondents said online surveys, 67% said email, and 23% said live streams.
76% of respondents rated their comfort level with online platforms as either good or excellent.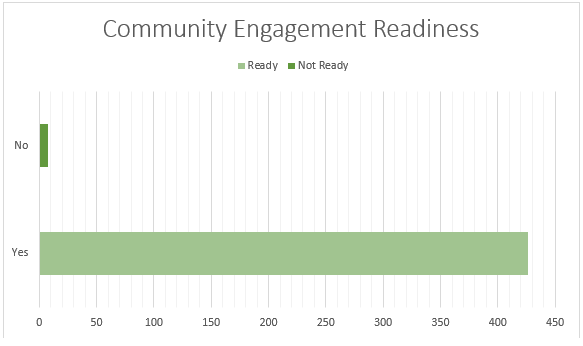 Next Steps
With this feedback, we will plan informed, alternative ways of public engagement that follow public health orders and guidelines, while endeavouring to offer all residents the opportunity to engage with the City.
Connect with the City
For more information about this project, please email engage@chilliwack.com.